PROCare Physical Therapy is the Proud Sponsor of the Princeton Club's Biggest Loser Competition. Learn more about the Princeton Club at www.princetonclub.net

14999 W. Beloit Road
PRINCETON CLUB-New Berlin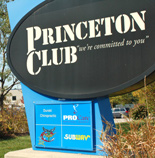 Learn more about the
Princeton Club at:
-------------------------------------
Congratulations to PROCare Physical Therapy Staff for Their Recent Certification in Intramuscular Dry Needling! (CMTPT)
David Tranchita, MA, PT, OCS, CMTPT, CSCS; Brian Bedalov, MSPT, CMTPT; and Abigail Jurinek, DPT, CMTPT recently completed their Certification in Intramuscular Dry Needling. They represent 3 of the only 70 physical therapists in Wisconsin, and 3 of 150 physical therapists in the United States who have this certification. Dave, Brian and Abigail have already had significant training in Intramuscular Dry Needling. and this recent class and exam was the final step in their certification process.
Dry Needling is an extremely effective pain management treatment tool, particularly for those patients with consistent pain, or those not progressing as rapidly with other types of treatments.

---
PROCare Physical Therapy is now offering Sport Injury Assessment Screenings!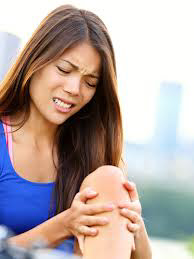 ACL injuries, and other knee injuries, are very common in young athletes, especially young female athletes. Protect your daughter's knees this season by bringing her in for a $20 Assessment provided by a doctor of physical therapy. Our therapist, Nate, will analyze video of your daughter's biomechanics to determine how at risk she is for one of these types of injuries. We will then provide ways to decrease the risk for these types of knee injuries. Call to schedule your assessment today!
414-858-1361
Nate Sorum, DPT

--------------------------------------

PROCare Physical Therapy
Offers FREE Pain Assessments By
Walk-In or Appointment!
To Set Up Your
FREE Pain Assessment
Call 414-858-1361
or Stop By the Nearest Clinic to You
-----------------------------------
Our PROCare Physical Therapy
Franklin Clinic is Located in
Franklin Orthopedics and
Sports Medicine, to learn more
about their practice visit: