Milwaukee and Waukesha Area Physical Therapy and Pain Management Specialists

At PROCare Physical Therapy we provide our patients with the highest quality care. We specialize in treating disorders and injuries of the muscles, joints and nervous system . We do this through traditional therapies (hands-on tissue work, therapeutic exercise , ultrasound, electrical stimulation, etc.) and complementary therapies (Massage Therapy), which help to promote optimal health and get our patients better more quickly.
Meet Our Staff!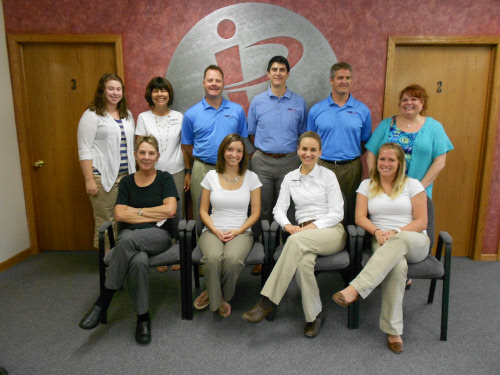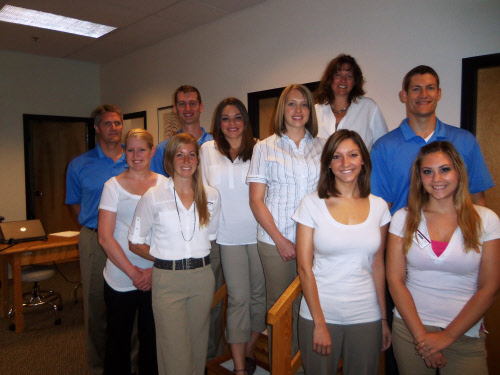 PROCare Physical Therapy: Greenfield Staff PROCare Physical Therapy: New Berlin Staff
During your initial visit a licensed physical therapist will review your medical history, evaluate you for any joint, muscle or neurological dysfunction, prepare a plan of care for future therapy sessions and instruct you in a home exercise program.

Because most patients will spend only 1-3 hours per week in the clinic, it is extremely important that home exercises are performed as instructed. There are no "quick fixes" and your success is a team effort. We work closely with other healthcare specialists throughout Greenfield, Wauwatosa, West Allis, Franklin, New Berlin, Waukesha, Brookfield, Hales Corners and the greater Milwaukee/Waukesha area to provide comprehensive healthcare services and your physician will be kept up-to-date on your progress.
We would be delighted to have you as a new patient. Call us now and we will make every effort to get you scheduled within 24 hours so you can get back to living without pain.
Choose PROCare Physical Therapy for all of your Physical Therapy needs:
Highly Experienced Staff - Each physical therapist has more than 15 years of experience and multiple certifications to ensure your confidence in us.
Continuity of Care - One physical therapist oversees your plan of care from beginning to end for a more personal experience.
Preferred Provider - In-network with most Wisconsin health insurance plans and we will verify your coverage before your initial visit so you won't have any surprises at billing time.
Committed to Continued Education - This insures that our physical therapists have advanced skills in treatment programs to treat your problems faster.
Patient Education - Your therapist will teach you a self-management program to prevent future injury.
Private Pay Packages - For those who choose to pay cash we have rates per visit or pre-paid, discounted packages.
Self Management - Complete home education programs for recovery and maintenance.
Convenient Hours - Appointments within 24 hours and open to fit patient schedules.
Easy Accessibility - Blocks from on/off ramp at 60th street to Layton Ave. Located right off of HWY 43 in New Berlin. Wheelchair friendly building with a ramp to the front door and hand rails.
Milwaukee & Waukesha Area Physical Therapy Services/Products:
Spine Care Specialists - Pain management without medication or surgery.
Specializations/Certifications - Manual Therapy, Orthopaedics, Sports Medicine, Strength and Conditioning, Kinesio-Tex Taping, Myofascial Release, Cranio-Sacral Therapy, Strain/Counterstrain.
Intramuscular Trigger Point Dry Needling- Dry Needling involves multiple advances of a sterile, filament needle into the muscle region of a Trigger Point. Trigger Points are the areas in the muscles that lead to pain causing the muscle to be painful, tight, and weak.
Industrial Rehabilitation - Injury prevention, ergonomics and work conditioning program.
Vestibular and Balance Rehabilitation - Vertigo and dizziness problems.
Temporomandibular (TMJ) Disorder - Jaw, Neck and Facial pain including headaches from repetitive over-use, trauma or motor vehicle accidents.
Custom Fabricated Orthotics - Corrective, adaptive and preventative orthotics for any shoe or patient situation.
Massage Therapy - Therapeutic, relaxation, sports, neuromuscular and trigger point therapy.
Wellness Programs and Products - Basic home and fitness equipment and health supplements and supplies for all your needs. Custom orders also available on our store website.
Crossbow Evaluations - For bow hunters who have been impaired by injuries who want to continue to enjoy hunting.
Physical Therapy Services and Products Payment Options:
We strive to make our high-quality services available to anyone who needs them. In order to do this we offer several payment options. We are "in-network" with most major insurance carriers and can offer services to most "out-of-network" policy holders also. Many patients choose to privately pay for their physical therapy services and we offer various options for these patients too. Please see the "Insurance" tab above for more information.
TRY OUR NEW AQUATIC THERAPY PROGRAM!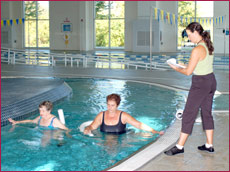 This buoyant environment helps patients with:

> Back Pain
> Chronic Pain
> Arthritis
> Fibromyalgia
As well as seniors with weakness/balance problems and pregnant women with low back pain.
Very flexible hours available.
Learn more about our Waukesha aquatic therapy programs.

CALL NOW FOR AN APPOINTMENT 414.858.1361
Injured at work?
Each year more than 4.1 million people suffer a workplace injury or illness which leads to 26.4 million working days lost last year alone. This leads to lost productivity and higher healthcare & workers compensation costs for the employer and lost wages for the employee. If you or your employee or someone you know has been injured at work, we know that returning to your work as soon as possible is critical. PROCare Physical Therapy can help you get the results you want. We work with injured workers every day and tailor their rehab to fit their specific job demands and to help save time and money. We offer conventional physical therapy as well as a comprehensive work conditioning programs to prepare them for their full duty return to work.
If you live in Milwaukee or Waukesha County we want to help you
Get Better...Faster so that you can return to work after a
work related injury!
PROCare Physical Therapy is The Official
Physical Therapy Provider of
The Princeton Club - New Berlin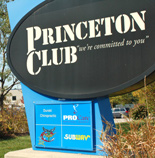 Learn more about The Princeton Club

Download New Patient Forms Here
6520 W. Layton Ave.
Greenfield, WI 53220
Ph: 414.727.3345
Fax: 414.282.9348
7400 W. Rawson Ave., Ste 225
Franklin, WI 53132
Ph: 414.727.3345
Fax: 414.282.9348
(Inside of The Princeton Club)
*Opens early at 6:30 am!
14999 W. Beloit Rd., Ste B
New Berlin, WI 53151
Ph: 414.858.1361
Fax: 414.858.1370
Email: painfree@procarept.org
Follow our blogs at:
http://procarephysicaltherapyblog.wordpress.com/
Office Hours:
Mon-Thur: 6:30am - 7:00pm
Friday: 6:30am - 6:00pm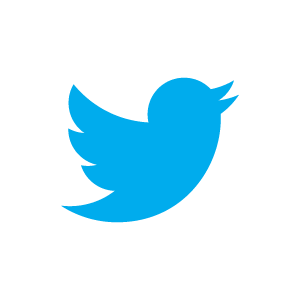 PROCARE TWITTER UPDATES

Now Offering
Congratulations to PROCare Physical Therapy Staff for Their Recent Certification in Intramuscular Dry Needling! (CMTPT)
David Tranchita, MA, PT, OCS, CMTPT, CSCS; Brian Bedalov, MSPT, CMTPT; and Abigail Jurinek, DPT, CMTPT recently completed their Certification in Intramuscular Dry Needling. They represent 3 of the only 70 physical therapists in Wisconsin, and 3 of 150 physical therapists in the United States who have this certification. Dave, Brian and Abigail have already had significant training in Intramuscular Dry Needling. and this recent class and exam was the final step in their certification process.
Dry Needling is an extremely effective pain management treatment tool, particularly for those patients with consistent pain, or those not progressing as rapidly with other types of treatments.
Visit us in NEW BERLIN at:

14999 W. Beloit Road,Ste B at the
PRINCETON CLUB-New Berlin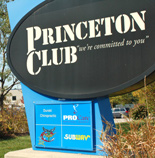 ---
PROCare Physical Therapy is now offering Sport Injury Assessment Screenings!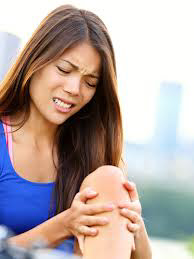 ACL injuries, and other knee injuries, are very common in young athletes, especially young female athletes. Protect your daughter's knees this season by bringing her in for a $20 Assessment provided by a doctor of physical therapy. Our therapist, Nate, will analyze video of your daughter's biomechanics to determine how at risk she is for one of these types of injuries. We will then provide ways to decrease the risk for these types of knee injuries. Call to schedule your assessment today!
414-858-1361
Nate Sorum, DPT

--------------------------------------

PROCare Physical Therapy
Offers FREE Pain Assessments By
Walk-In or Appointment!
To Set Up Your
FREE Pain Assessment
Call 414-858-1361
or Stop By the Nearest Clinic to You
-----------------------------------
Our PROCare Physical Therapy
Franklin Clinic is Located in
Franklin Orthopedics and
Sports Medicine, to learn more
about their practice visit: