Medicare in Utah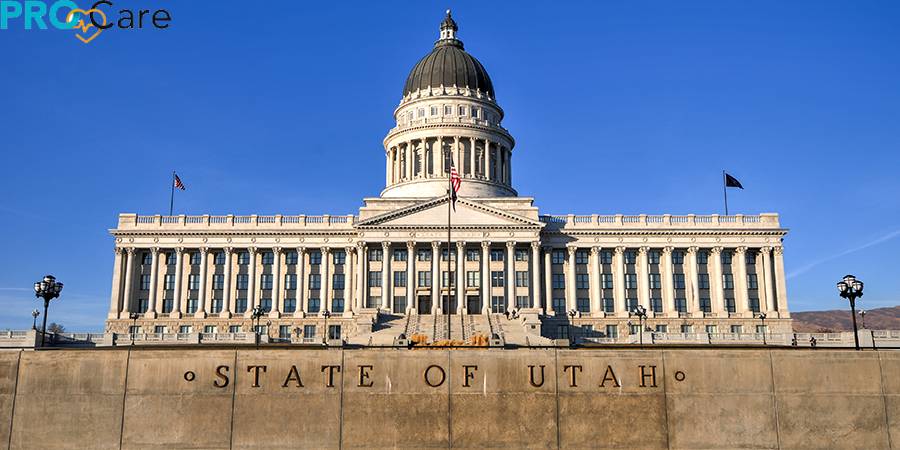 Did you know that Utah has the highest literacy rate in the United States? There are many beautiful natural things to see and experiences to have. In addition, a higher percentage of people from Utah are married than in any other state. Even though a large percentage of the population is under the age of 18, there are many people who qualify for Medicare insurance plans. Get your questions answered about eligibility and plan types with this article, compliments of Pro Care PT. Whether or not you are approaching age 65, knowing these facts about Medicare and how to enroll is good information to have.
General Medicare Information In Utah
Shopping for Medicare in the state of Utah does not need to be extremely complex. This website provides a perfect resource to help guide you every step of the way. One of the more important things to do before starting to shop for Medicare plans is figuring out what your specific needs are. Think about your medical expenses over the last few years. Write down all of the prescription drugs that you are taking. This will give you a starting point for determining which types of coverage you want to purchase.
It is also essential to keep in mind that your health today might not be your health one year from now. By getting a policy that covers not only your current needs, but also essential anticipated needs and health surprises, you will be adequately prepared for sudden medical expenses if they occur.
In terms of enrolling for Medicare in Utah, if you are already receiving Social Security benefits, you will be automatically enrolled when you turn 65 years of age. If you are not already receiving Social Security benefits, you will need to do your research and enroll for a plan. The tools here at Pro Care PT can help you make the best decision possible and save you money overall. Remember that not all of your expenses will come from premiums and that there are co-pays, deductibles, and coinsurance to consider as well.
Medicare Insurance Plan Types in Utah
When it comes to getting Medicare insurance in Utah, there are two ways to do it. The first is to get Original Medicare. Original Medicare includes Medicare Part A and Part B. Each of these parts covers different things, so it can be hugely beneficial to get both. Some people choose to utilize their employer-based health care that they still have instead. Compare policies every year regardless, as your needs for insurance may have changed over time.
Medicare Part A, part of Original Medicare, covers expenses related to hospitals and hospital-like care. Inpatient hospital care, as well as inpatient skilled nursing facility care, are included under this part of your plan. In addition, hospice care and home care can also be covered. Medicare is not designed to cover 100% of your expenses. That said, if the service is medically necessary, there is a higher likelihood that it is covered.
Medicare Part B, also part of Original Medicare, also covers a long list of very important things. This can include doctors' visits, second opinions before surgery, durable medical equipment, ambulance rides, clinical research, and more. Medicare Part B has a premium that policyholders pay in order to get coverage.
The second way to get Medicare insurance is through a Medicare Advantage plan. Medicare Advantage, also called Medicare Part C, is provided by private insurance companies and approved by Medicare. These plans cover the same things as Medicare Parts A and B but also cover additional services like vision care, dental care, and hearing care. Other things can also be included in this type of plan, which often includes Medicare Part D or an equivalent as well.
Medicare Part D is a person's prescription drug coverage. While there are requirements put forth by Medicaid, each one of these plans can cover different things. This is because these plans are provided by private insurance companies who can offer more than the minimum requirements in order to provide choice and flexibility to people seeking plans.
Who Is Eligible For Medicare In Utah?
People are eligible for Medicare insurance in Utah if they are approaching age 65 or have turned age 65 already. People who are under the age of 65 can also qualify for Medicare insurance if they meet specific requirements. If you are on Social Security Disability Insurance and have been for two years, you could qualify for Medicare coverage. In addition, people with Lou Gehrig's disease or End-Stage Renal Disease can qualify. Make sure to use the tools at Pro Care PT to get the best rates for health insurance through Medicare available.