Medicare in Pennsylvania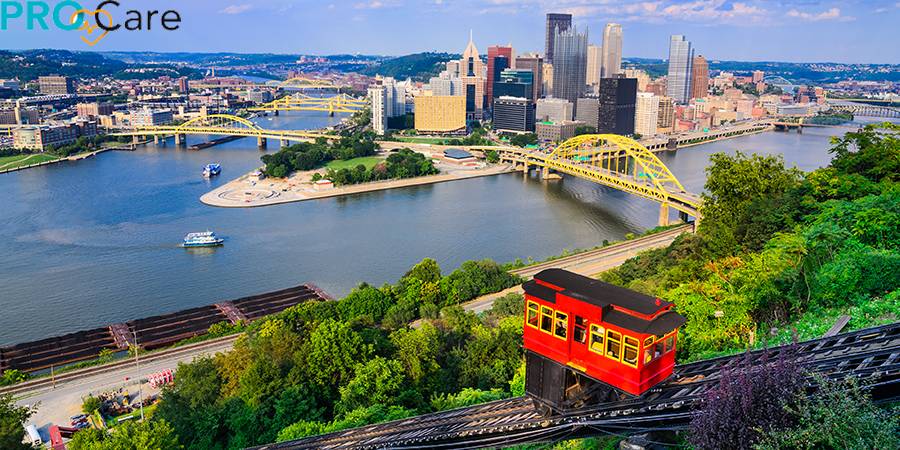 In the year 2018, more than 2 million people from Pennsylvania enrolled in Medicare care services. Medicare beneficiaries can choose from a range of coverage options in their state. Medicare coverage includes four basic parts, called Medicare Part A, Medicare Part B, Medicare Part C, and Medicare Part D. Each of these plans is different, though Medicare's Part A and B are standardized and are required to include the same things. Figuring out which plan is best for you is essential, as well as knowing the basics for eligibility and enrollment.
General Medicare Information In Pennsylvania
The eligibility requirements for Original Medicare, as well as Medicare Advantage are below, but you should also know that there are Medicare supplement plans available. These plans can be used with Original Medicare, also referred to as Medicare Parts A and B, to help save money overall. Figuring out which plan is the best for you involves research. There are different Medicare providers when it comes to Medicare Part C, and each of those offers slightly different things. Research what is offered by each provider and compare plans to figure out which one is the most cost-efficient for you.
Remember that cost efficiency does not always mean the cheapest premiums. Sometimes Medicare Part C plans include vision coverage and dental coverage. Other plans will also include hearing coverage. By comparing policies one line at a time, you could end up saving more money by paying a little bit more premiums and getting a little bit more coverage.
General information about health insurance through Medicare in Pennsylvania cannot be complete if resources in the state are not provided. There is a Medical Assistance program, as an example, that helps people who cannot afford their Medicare premiums or deductibles. In addition, there are programs that help beneficiaries who need assistance affording the cost of their prescription drugs, called PACE, PACENET, and PACE Plus. Of course, there are many resources here to help you as well. Compare prices with free quotes for Medicare Advantage Plans, as well as Medicare Part D, and other plans as well. Learn which types of plans are available to you in Pennsylvania to help you decide.
Medicare Insurance Plan Types in Pennsylvania
The basic Medicare plans include Medicare Part A, Medicare Part B, Medicare Part C, and Medicare Part D. Medicare Part A, also called hospital care, covers inpatient hospital care, as well as skilled nursing facility care. The care needs to be deemed medically necessary in order to be covered. Hospice care also falls under this portion of Medicare so make sure to read the entire list of what is covered by Medicare Part A and crosscheck it with what you have determined that you need.
Medicare Part B is also available, and when combined with Medicare Part A is called Original Medicare. Medicare Part B includes outpatient care, as well as medical devices when they are medically necessary. People who have Medicare Part A and/or Medicare Part B have the ability to add Medigap plans as well to help them further save money.
Over 20 million people are expected to enroll in Medicare Part C, also called Medicare Advantage. These plans require a person to have Medicare Part A and Medicare Part B. Medicare Advantage Plans often include more overall than Original Medicare. In some cases, these plans will include dental insurance, vision insurance, hearing insurance, and more. Also, most Medicare Advantage Plans include prescription drug coverage, which is not covered in Medicare Parts A and B.
People with Medicare Parts A and B can opt to get Medicare Plan D, which is prescription drug coverage. This add-on has minimum coverage amounts mandated but is provided by private insurance companies. Some people do opt to get prescription drug discount plans instead.
Those with Original Medicare can also utilize Medicare Supplement Plans, also called Medigap plans. These plans help pay for things like co-pays, coinsurance, and deductibles. They also have premiums in most cases, but can help people save money overall. Medigap plans cannot be purchased in conjunction with Medicare Advantage Plans, another consideration to keep in mind.
Who Is Eligible For Medicare In Pennsylvania?
People who are over the age of 65 qualify for Medicare coverage. Those under the age of 65 can also qualify if they have diseases like Lou Gehrig's disease or End-Stage Renal Disease. Any person who qualifies for Social Security Disability Insurance could also qualify for Medicare. There are options available for Medicaid as well, for people who have lower incomes. While you consider getting Medicare coverage in your home state, know that you can also consider private health insurance plans. Pro Care PT is here to help guide you through the plans that are available for you so you can find the best fit today.