Medicare in New York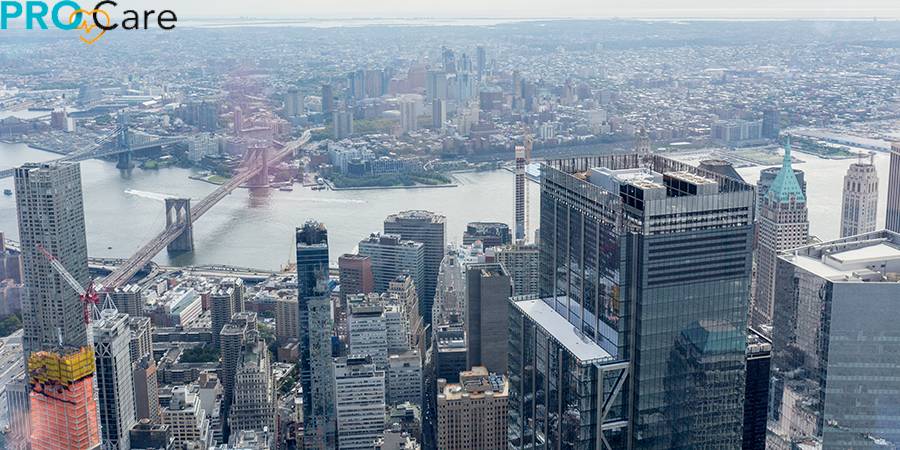 Whether you are living in the Big Apple, Rochester, Albany, or any of the smaller cities and towns around the state, health insurance is critical to have in the state of New York. The state has fantastic natural beauty, and the city of New York is known for its performance art. There are many other things to do and see in New York, and in order to be able to enjoy them, you will want to have a health insurance plan. This is especially true for people over the age of 65.
People over the age of 65 can qualify for Medicare insurance, and there are other ways that people can be eligible as well. Here, you can learn about the eligibility for health insurance plans through Medicare in the state, as well as whether or not you qualify. Keep reading to find general Medicare information for the state as well.
If you are approaching the age of 65, it is time to start making sure you are well situated with an insurance policy that works for you. After reading this article, utilize the tools on this website to get free quotes for health insurance policies and select the best plan for your unique situation.
General Medicare Information In New York
Over one-third of Medicare beneficiaries in 2020 will be enrolled in Medicare Advantage Plans. These plans can go through changes from one year to the next, so make sure to evaluate differences in your policy and check to see if another policy is more suitable. New policies can also be introduced, having an impact on people's insurance decisions. Make sure to consider your total out-of-pocket spending, regardless of the plans you are looking at. This includes more than just your premiums.
Some professionals recommend ignoring that you already have a plan that works for you and simply reevaluating everything. You will want to take a look at changes to your premiums, deductibles, co-pays, covered services, as well as which doctors, pharmacies, hospitals, and providers are now covered. If you have doctors or specialists you prefer, check and make sure that they will still be accepted under the plan.
Also, keep in mind that your health may change or may have changed over the last year. Do not assume it will not get worse over the course of the year you are purchasing insurance for. With people over the age of 65, more than 80% take at least two prescription drugs, and over 50% take four or more. Even if you have great health, you might not in a number of months.
Medicare Insurance Plan Types In New York
Numerous plan types are available to you if you live in New York. This includes plans like Medicare Part A, Medicare Part B, Medicare Part C, and Medicare Part D. Each of these plans provide coverage for different things, and knowing what each covers can help you decide which is best for you.
Original Medicare includes both Medicare Parts A and B. Most people in Medicare will purchase these plans, and all Medicare Part A and Medicare Part B plans include the same things. This means that you will want to be comparing customer service, price, and other variables of the plans when making your decision.
Medicare Part A provides financial protection for several types of care. Beneficiaries of this plan can go to a doctor, specialist, or hospital that accepts Medicare. Inpatient care at hospitals, in addition to hospice care, inpatient care at skilled nursing facilities, and skilled nursing facility care are covered. These things are covered when medically necessary, as are the services in Medicare Part B.
Medicare Part B covers services that are deemed to be medically necessary, including preventative services. Some services under this plan are only covered in specific circumstances. Things like ambulance services, durable medical equipment, mental health services, and more are covered under this plan. Outpatient services can also be covered.
Medicare Advantage, also called Medicare Part C, is another option that people have. These plans cover everything in Medicare Part A and Medicare Part B, but also provide additional coverages. Each of these plans can be different, so comparing and getting free quotes for health insurance here on this site is essential.
Medicare Part D covers prescription drug costs. There are also Medigap plans that provide supplemental insurance to cover other out-of-pocket expenses you would normally be having to pay without a Medigap plan.
Who Is Eligible For Medicare In New York?
People who have turned 65 are eligible for Medicare in New York. There are specific circumstances where people under the age of 65 are also eligible, including those with certain disabilities.