Medicare in New Jersey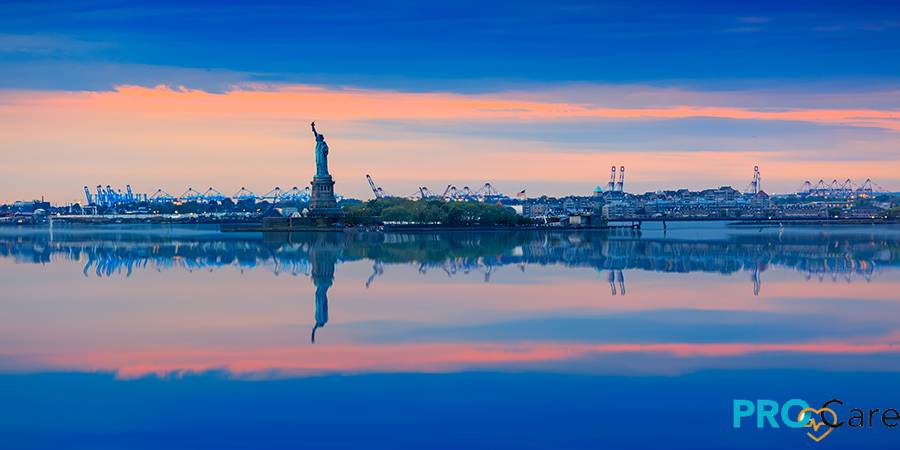 There are over a half million people in New Jersey who received coverage through Medicare in the year 2018. As Medicare beneficiaries, people have numerous options when it comes to Medicare coverage in the state. With these options, including Original Medicare (which includes Part A and Part B), seniors and other individuals who qualify can get the health coverage they need when it is medically necessary. Learning about whether you qualify or not is the first step to the process of getting a plan. After that, you need to determine which types of policies are best suited for your needs. In addition, having general information about Medicare in New Jersey is essential.
If you have been considering Medicare coverage or are coming up on age 65, the information in this article is vital to obtaining a plan.
General Medicare Information In New Jersey
Knowing general information about what is covered and what is not when it comes to Medicare in the state of New Jersey is essential. For example, Original Medicare does not cover long-term nursing care at home or care in assisted living facilities in some situations. These services are not covered if the primary care you need involves help with daily living tasks. In some cases, vision and dental services, including dentures and hearing aids, are not covered.
You should also keep in mind that you will not be eligible for Medicare Part C if you do not have Medicare Part A and Medicare Part B. In addition, you must live in the Medicare Advantage plans service area in order to qualify. There are numerous resources in New Jersey, including the State Health Insurance Assistance Program, as well as New Jersey State Pharmaceutical Assistance Programs.
Medicare Insurance Plan Types In New Jersey
With numerous options for Medicare insurance available, knowing what each covers is essential. The most common plans for people to have include Medicare Part A, Medicare Part B, Medicare Part C, and Medicare Part D. Each of these insurance plans provide different types of coverage for policyholders.
Medicare Part A includes coverage for things like inpatient hospital care, home healthcare, hospice care, and skilled nursing facility care. These can be essential, but Medicare Part A alone does not cover other specific medical expenses that can come your way.
Medicare Part B helps with some of these other expenses. This plan includes coverage for outpatient physician services, x-rays, lab tests, specific preventative care services, office visits, and more. There are some services that are covered only in specific situations, when they are deemed to be medically necessary. Medical services that are not covered by the plans you select will end up being paid for out-of-pocket.
Medicare Part C includes all of the things covered by Medicare Parts A and B, but can also include other services. In addition to additional healthcare coverage, vision coverage, dental coverage, and other types of coverages can also be included with a Medicare Part C plan. This plan type is also sometimes called Medicare Advantage.
The last main Medicare plan is called Medicare Part D. This plan helps cover costs associated with prescription drugs. It is a standalone coverage that can work alongside Original Medicare. With Medicare Advantage, it is often included in the policy.
In addition to these four main types of insurance plans, there are also Medicare Supplement plans, which are often called Medigap insurance plans. These can help with certain out-of-pocket expenses that are not covered by your Original Medicare plan.
Who Is Eligible For Medicare In New Jersey?
Not everyone in the state of New Jersey is eligible for Medicare. There are specific requirements that need to be met in order to qualify for this type of coverage. When a person turns 65 years of age, they are able to apply for the program. Medicare is a federal health care program for senior citizens. Other people can also qualify for insurance coverage through the plan as well. Having certain medical conditions or disabilities can allow a person to qualify for healthcare insurance through Medicare before the age of 65. The list of conditions includes Lou Gehrig's disease, End-Stage Renal Disease, and numerous others.
People looking to get Medicare plans in the United States must also be a citizen of the country or have at least five continuous years of being a legal permanent resident. Like the over 1.5 million New Jersey residents who had Medicare coverage in the year 2018, this could be the best plan for you. Get free Medicare quotes and top Medicare information here today.