Medicare in Georgia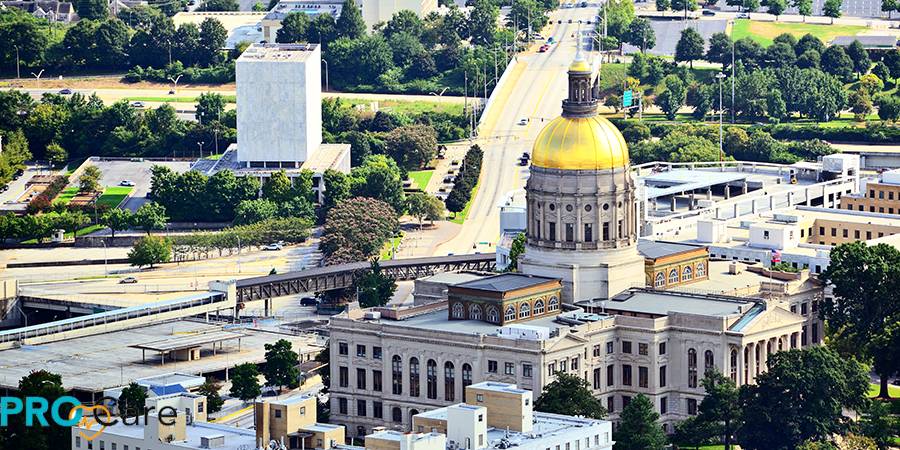 Medical insurance is extremely important in the United States. Without it, people can spend tens of thousands of dollars on healthcare. This has effects and financial stability that can affect people's lives for many years. People who are over the age of 65, or meet other requirements, can get health insurance through Medicare. There are numerous different types of plans available in Georgia, and questions about Medicare coverage is one of the most commonly asked questions on this website. In order to provide the best information, as well as top free quotes for Medicare insurance, Pro Care PT has put in the time to bring you the latest.
General Medicare Information In Georgia
Determining what type of coverage you want within the Medicare program starts with knowing what your needs are. It is essential to keep in mind that your health today might not be your health and eight months. Because of this, getting the bare minimum might not be the best idea. Some people choose not to get prescription drug coverage, as an example. If they then need to go on prescription drugs, it can end up costing them quite a bit more money than anticipated. Learn about the plans that are available and match them up with your needs.
Saving money on Medicare can also happen due to different companies providing plans. Some people also utilize Medicare Supplemental Insurance plans to help cover costs even more. Pro Care PT is dedicated to matching you up with your ideal policy type and plan.
Remember that Medicare is not designed to pay for 100% of your medical costs. Most plans will have a coinsurance to them, where the Medicare plan pays for 80% of the costs, and you pay for 20%. You should also keep in mind that there will be premiums for some of these plans, as well as deductibles and co-pays. In order to find the most cost-efficient plan for you, consider not only the premium, but also the deductibles, co-pays, and coinsurance.
Medicare Insurance Plan Types in Georgia
Medicare Part A, Medicare Part B, Medicare Part C, and Medicare Part D are the most well-known Medicare plans. There are also Medigap plans available, which are also lettered Medigap Part A through Medigap Part N. Some letters are skipped because they are no longer available.
Medicare Part A provides hospital insurance coverage to policyholders. This includes inpatient care at hospitals and skilled nursing facilities when medically necessary. There are other benefits that are provided through Part A plans as well, including home care needs and hospice care needs.
Medicare Part B provides medical insurance to policyholders. This includes outpatient care, including doctors' visits, medical equipment when it is necessary, ambulance services, and more. The list of things covered by Medicare Part B is very extensive, so remember to review the list so you know which you are covered for.
In order to get Medicare Part C, you will need to have Medicare Parts A and B. Medicare Part C is also called Medicare Advantage, and these plans generally go above and beyond what is covered in Medicare Part A and Medicare Part B. Collectively, Medicare Parts A and B are called Original Medicare. Original Medicare plans give policyholders the opportunity to get Medigap plans, while Medicare Advantage plans do not. Services that are covered in many Medicare Advantage plans, but not in Original Medicare, include things like dental coverage, vision coverage, hearing coverage, and more. Only people who live in areas that have Medicare Advantage as an option can get this type of plan through the program.
Medicare Part D is also available, providing prescription drug coverage to millions of Americans every year. Even if you do not need prescription drugs at the moment, there is always a chance that you could get sick or need coverage over the course of the next year. In some cases, people decide to get prescription drug discount plans instead, however. Make sure to review the information here at Pro Care PT to get the best options for you.
Who Is Eligible For Medicare In Georgia?
People who are over the age of 65 are eligible for Medicare insurance. For people who have been paying Medicare taxes and have at least 40 quarters of work where they have done so, they may be able to get Medicare Part A without a premium. Medicare Part B generally always has a premium, as does Medicare Advantage, or Medicare Part C.
In addition, people who have qualified for Social Security Disability Insurance may qualify for Medicare as well. People who meet low-income requirements can also qualify for Medicaid. After you have determined whether you are eligible for Medicare, the next step is to start the enrollment process. People can enroll during their initial enrollment period, but if they are not enrolled by that point, they will need to wait until the next open enrollment period in order to apply for Medicare.