Medicare in Florida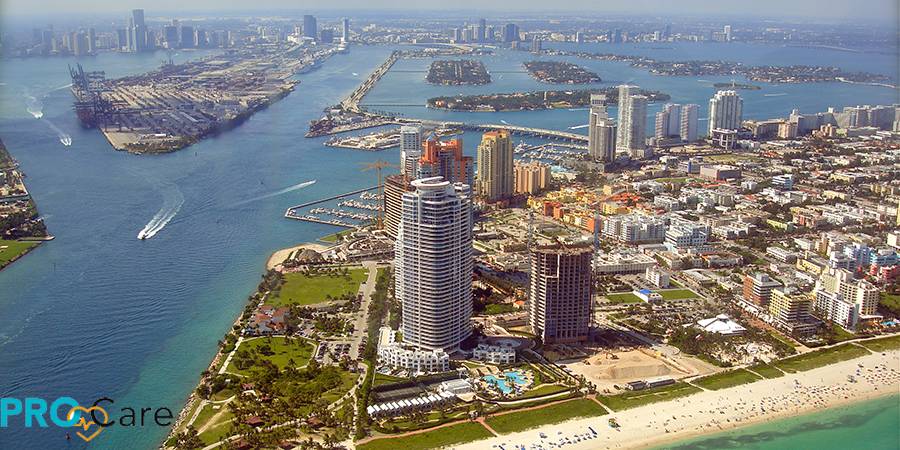 There are many people in Florida who utilize Medicare. Whether you are a snowbird who travels south to Florida and has permanent residence there, or you are in Florida year-round, medical insurance will help you enjoy your time for a longer period of time. There are many options available for people over the age of 65, as well as people who are under the age of 65 and meet certain requirements, which will be talked about later in this article.
General Medicare Information In Florida
The first step to enrolling in Medicare in Florida is to educate yourself on what your needs are. Make a list of all of the medications you take, physical therapy you are in, the mental health care services you need, and any other expenses that you have had over the last few years. This can be a good starting point to determine which Medicare plan is best for you. While Medicare Part A and Medicare Part B are standardized, if you need additional care, you can look to insurance add-ons or private insurance.
Taking the time to look at private insurance can also be a smart idea, particularly if you are looking to get Medigap plans or Medicare Part C. As with most types of insurance plans, research can bring massive benefits. Shopping around for policies can also be extremely useful. Pro Care PT has the tools to help you save money, as well as get the best quality Medicare plans.
Medicare Insurance Plan Types in Florida
With four basic Medicare plans, there are numerous options you can choose from. The additional Medigap plans, also called Medicare Supplemental Insurance Plans, give a plethora of other options so you can get customized health insurance to provide for your needs while also being as low cost as possible.
The first basic Medicare plan is called Medicare Part A. Also called hospital insurance, this insurance plan covers a long list of things that are related to inpatient medical care. This includes services like hospital stays, skilled nursing facilities, and in some cases, hospice care. All of these things can add up to be quite costly, so having insurance can help you keep more money in your pocket.
Also on the list is Medicare Part B. This insurance coverage is also called medical insurance. Covering numerous types of outpatient care, as well as durable medical equipment, ambulance services, and more, Medicare Part B is an integral part of Original Medicare. When a person has both Medicare Part A and Medicare Part B, it is called Original Medicare.
Medicare Part C, also called Medicare Advantage Plans, are also available. These plans are known and used to due to them often having additional coverage beyond Parts A and B. While Medicare Parts A and B are federal run insurance programs, Medicare Part C is offered by private insurance companies who have plans that are approved by the Medicare Program. Additional types of coverage that these plans can have include dental care, vision care, hearing care, and facilities care.
Prescription drug coverage is often included in Medicare Part C but is not included in either Medicare Part A or Medicare Part B. Because of this; you may need to pick up coverage from Medicare Part D to help pay for the cost of your prescription drugs. This is an optional add-on, and some people do choose to get prescription drug discount programs instead.
Who Is Eligible For Medicare In Florida?
People who are over the age of 65 are eligible for Medicare in the United States. People who are applying for the coverage will need to be a US citizen or long-term permanent resident that has been in the United States as such for five years or longer. Some people under the age of 65 can also become eligible for medical care. If you have been on Social Security Disability Insurance for 24 months or more, consider following up on your Medicare options.
In some cases, you may qualify for Medicare insurance without meeting these specific requirements. People who have Lou Gehrig's disease or End-Stage Renal Disease can also qualify for Medicare coverage, as an example. After you determine if you are eligible for Medicare coverage in Florida, you are ready to go to the next step, which is enrollment.
Each person has an initial enrollment period that occurs as soon as they qualify for Medicare. If they do not get Medicare coverage during this time, they cannot get it until open enrollment, which is a period of time that happens each year. Getting Medicare insurance when first possible has benefits, so if you are approaching age 65 or will become eligible for other reasons, use the free quotes here to compare policies and find the one that suits your needs best.