Medicare in California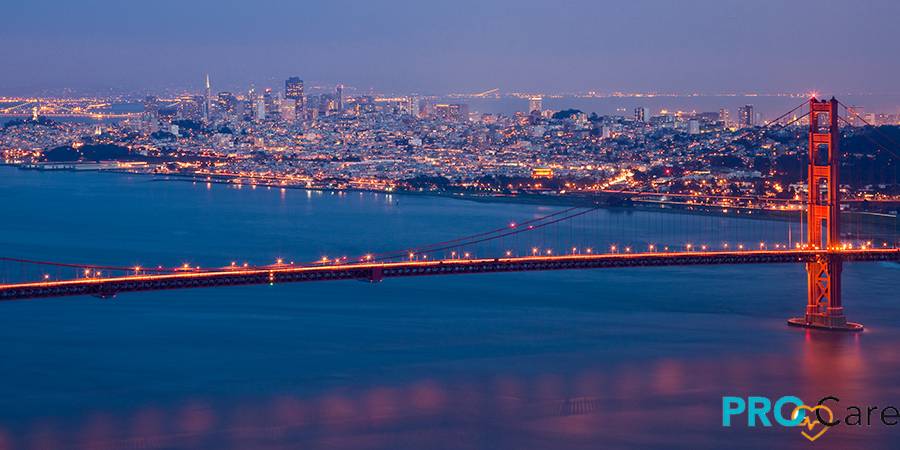 Being an online website for research on Medicare, there is a lot of information to be passed along. Anyone who is looking to be on Medicare soon or who are already on Medicare and looking for new plans, the connections made on this website can be a big help. Pairing you up with the best information on Medicare plans in the state of California can help you select the correct plan type for you, as well as help determine if you are eligible for this type of health insurance policy. Being one of the best Medicare resource websites, there are numerous blogs about Medicare to help you along the way.
General Medicare Information In California
There are multiple types of Medicare plans, as well as Medicare Supplement Insurance, which is also called Medigap. Medicare plans include multiple parts, including Medicare Part A, Medicare Part B, Medicare Part C, and Medicare Part D. There are also other plans to supplement these insurance types. When a person becomes 65 years of age, they can qualify for a Medicare plan. There are some specific situations where a person can qualify for Medicare and Medigap plans while also being under the age of 65.
Medicare plans can be purchased in a number of different ways, but regardless of where you decide to purchase, you will need to do research. You can find the best prices available for Medicare plans and Medicare Supplemental Insurance right here. Take the time to read over these resources and get free online quotes for insurance.
Medicare Insurance Plan Types in California
Multiple plan types are available in the state of California for Medicare. Original Medicare, which is a combination of both Medicare Parts A and B, is a popular plan. This plan is what most Americans have, but Medicare Plan C, also called Medicare Advantage is becoming more and more popular. Medicare Plan D is a prescription drug plan that can be beneficial to many people. Here's more information about each of these types of plans.
Medicare Part A
Medicare Part A is part of Original Medicare. Beneficiaries of Medicare Part A can go to any hospital or doctor that accepts Medicare. This plan covers things like inpatient care in a hospital. In addition, skilled nursing facility care, inpatient care in a skilled nursing facility, hospice care, and home healthcare are all covered in most situations.
Medicare Part B
This coverage is for services that are deemed to be medically necessary. This also includes preventative services of some kinds. Some types of healthcare services are only covered by Medicare Part B in specific circumstances, but not in others. Keep in mind that if you have a Medicare Advantage Plan, the plan may have different rules than Medicare Part A and B. Clinical research, ambulance services, durable medical equipment, mental health services, and second opinions from doctors before surgery can be covered under this type of health insurance.
Medicare Part C
Also called Medicare Advantage, Medicare Part C covers everything that Medicare Parts A and B cover. These plans also tend to have additional benefits, which can include vision, dental, and prescription drug coverage. Medicare Part C plans are not always the same, and so comparison-shopping is important. One of the best ways to save money on Medicare is through this website.
Medicare Part D
This plan provides prescription drug coverage. Some people do choose to join discount drug programs instead of getting Medicare Part D. Depending on the number of prescription drugs you are taking, as well as what you anticipate needing, Medicare Part D is likely to be a better option. Still, shopping around can be valuable and save you money.
Who Is Eligible For Medicare In California?
In order to qualify for Medicare in the United States, you must meet certain requirements. You must either be a citizen of the United States or a legal permanent resident of a continuous five years or more. Applying for Medicare in the state of California can happen at age 65, though there are other ways for people to qualify for the program.
People who are under the age of 65 and have certain disabilities can qualify for coverage through Medicare. People who have ALS or Lou Gehrig's disease can generally be enrolled in Medicare the same month that disability benefits start. There are 24-month waiting periods for some other disabilities. Three months after the course of dialysis begins, people with ESRD, or End-Stage Renal Disease can qualify for Medicare. People with ESRD can also qualify after they receive a kidney transplant.
Other disabilities that can qualify include musculoskeletal problems, cardiovascular conditions, speech and sense impairments, respiratory illnesses, neurological disorders, mental disorders, immune system disorders, skin disorders such as dermatitis, digestive tract problems, kidney disease, and genitourinary problems, cancer, hematological disorders, bone marrow disorders, and more. People who have these impairments and qualify can receive Medicare benefits. It is also possible to receive Medicare benefits if aspects of your condition are determined to be equivalent to the listed criteria medically.