Physical Therapists' Guide to Billing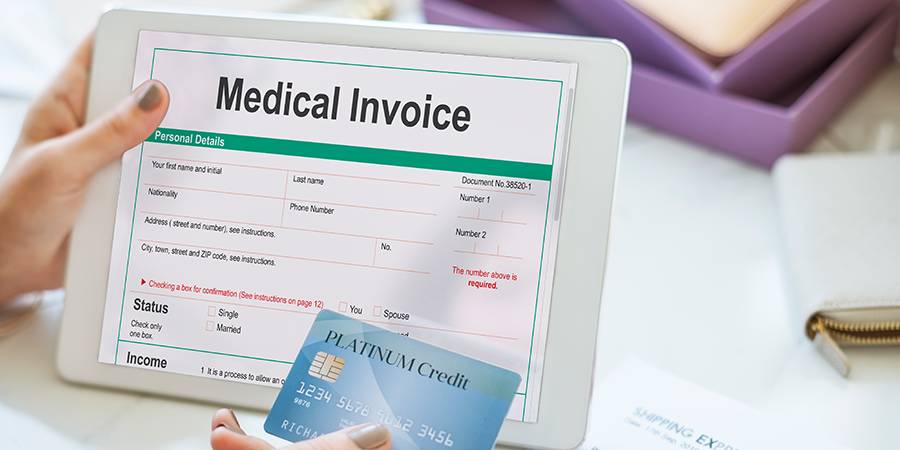 So many physical therapists are passionate about helping people get to their goals and manage their pain. There are things outside of directly doing training sessions that are essential for physical therapists to know to be successful, especially when they are accepting insurance. Billing is a vital skill to have and something that must be done. Not only must you bill, but you must also collect payment for your services. This is how you keep paying the rent. Physical therapy billing is an essential part of the process, and it can seem complex and overwhelming at first.
Regardless of whether you are just getting out of school and starting your journey or you are a seasoned physical therapist who has been around for years, there may be ways for you to simplify the process and grow your understanding of how billing works and how it can be easier. Use this article to get more information on how to create a streamlined process that will help you along the way.
About The Coding System
One of the major things to be aware of regarding the successful billing of your services is documentation of your patients' conditions. Insurance companies want to see that there is a medical necessity for the physical therapy before they pay for their policyholders' services.
Coding is one of the ways that an insurance company is communicated with. The latest version of the International Classification of Diseases, also called the ICD, is the system being used most often. Make sure to select the most specific code and the one that most accurately depicts the condition being treated. This is the advice of the American Physical Therapy Association, or APTA.
If you have questions about whether specific codes are reimbursable under your payer's payment policy, you should call the payer before you submit the claim. Your goal is to get the maximum number of claims paid out on the first submission. This minimizes the need for appealing submissions that did not get paid the first time. In this case, you will want to communicate in advance to save yourself time and energy later on.
What Is Current Procedural Terminology?
The American Medical Association, or AMA, developed to the Current Procedural Terminology. Being the most widely accepted medical nomenclature for reporting medical procedures and services within private and public health insurance programs, it is highly used and well-respected. Many professionals utilize the CPT to describe services that have been rendered to clients. It is not an exact description of physical therapist interventions, but it does provide a framework for billing that is reasonable and highly used.
The section where most CPT codes relevant to physical therapy are located is the 97000 section. This section is called Physical Medicine and Rehabilitation. That said, you can bill any code that best represents the service you provide, so long as you can provide that service legally under state law. Again, make sure to check with your payers before providing specific services in question. Just because you are able to legally bill for a code does not mean that a payer will provide reimbursement for the services.
All occupational therapists and physical therapists should take the time to get to know specific CPT categories before billing their services. These include the numbers for PT evaluations, OT evaluations, and more. Evaluations are given a number based on the type of evaluation and the complexity the evaluation has. Number 97161, for example, refers to the physical therapist evaluation of low complexity. The number 97162 is used for the physical therapy evaluation of moderate complexity, and number 97163 is used for one of high complexity. Numbers 97165 - 97167 are used for occupational therapy evaluations.
Other numbers that it is important to know include number 97164, which is utilized for PT reevaluation and 97168, which is used for OT reevaluations. Supervised, untimed, modalities are numbers 97010 - 97028. Constant attendance, one-on-one, modalities are numbers 97032 – 97039. These are billable in 15-minute increments. Therapeutic, one-on-one procedures are numbers 97110 – 97546. Depending on the type of therapy you are qualified to do, you may need to utilize additional numbers.
Physical Therapists can utilize one-on-one services, but group services are also becoming more popular. Even if you are working with more than one patient at a time, you can still bill for one-on-one services. CMS allows for minutes of one-on-one therapy to occur in intervals or continuously so long as they are of sufficient length of time to provide the appropriate skilled treatment in accordance with each patient's plan of care. Group therapy is different because while it still requires constant attendance, it does not involve one-on-one contact with the patient(s) getting the services. This type of therapy consists of simultaneous treatment to two or more patients who may or may not be doing the same activities. For people who are providing therapy sessions that do include only brief personal contact with more than one patient at a time, you should utilize the group therapy codes.
Rules for PT Billing
Knowing terminology is important, and there are many terms to utilize. In addition, most payers and providers prefer electronic claim forms. Some still do except paper forms, if that is the preference you may need to comply and use them. The Universal Claim Form is a CMS 1500. Some payers do request that you use specific forms provided by their company. After you provide your services, you will submit a bill to either your patient or a third-party payer. Make sure that your clinic remains compliant with the Electronic Healthcare Transactions and Code Sets Standards.
More About The Process
You'll want to consider what types of software or services to use to help you with the billing process. Select a solution that offers key features and benefits most important to you. This will include claims tracking, ERA's, custom reports, clearinghouse integration, insurance eligibility verification, patient portal/invoicing/billing, and more. There are hands-off services that are available, allowing you to outsource your billing to a billing service for physical therapists if desired. You will want experienced billers that have regional specialization and a very high first-person claim past acceptance rate. In addition, a near-perfect clinic retention rate is fantastic.